experiencing the wholesome benefits of a cup of tea,
while embracing the topical herbal benefits
of plants.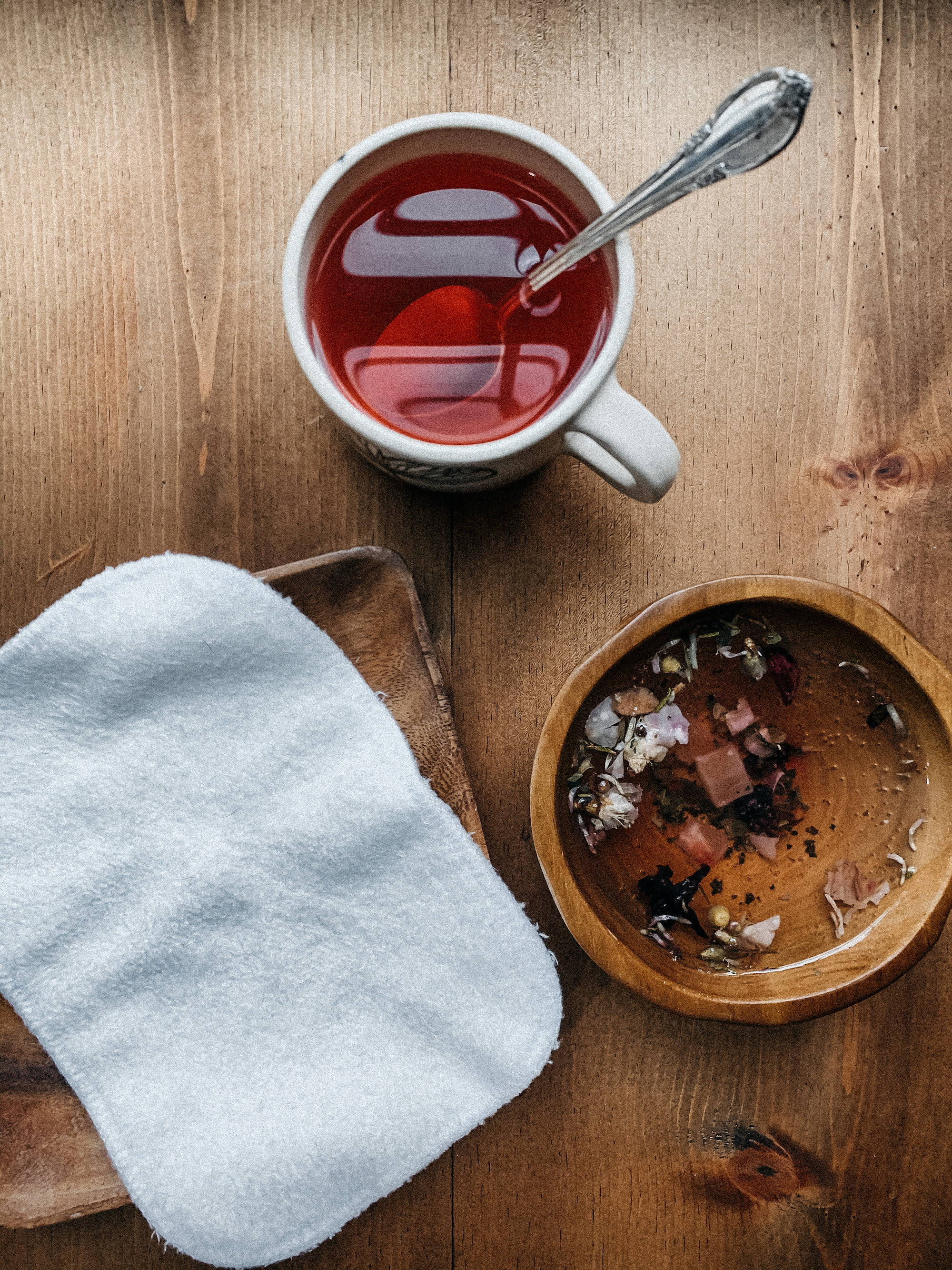 this ritual is about relaxing your skin, soul, and self, similar to a spa experience. as you would be greeted with a cup of tea and a warm steam would be placed upon your skin during a treatment. we feature the use of our herbal tisane, balanced beauty, which was created for nourishing your skin from within. you'll experience the benefits of nettle + red clover, which support a refreshed complexion while chaste berry + dandelion help to flush out unwanted toxins from the body. the intention? getting to the root cause of hormonal breakouts which is: imbalance. as we sip this cup of tea, we allow our body to reap the benefits. while we place the cloth onto our skin, we allow our complexion to soak it up, too.
are you ready?
begin by boiling ~2 cups of water. fill up (1) wood pulp tea bag with balanced beauty and place it into your mug. steep for 10-15 minutes, until the color is a pink-red hue. sweeten to taste. remove tea bag + open content into bowl. pour remaining hot water over loose tea.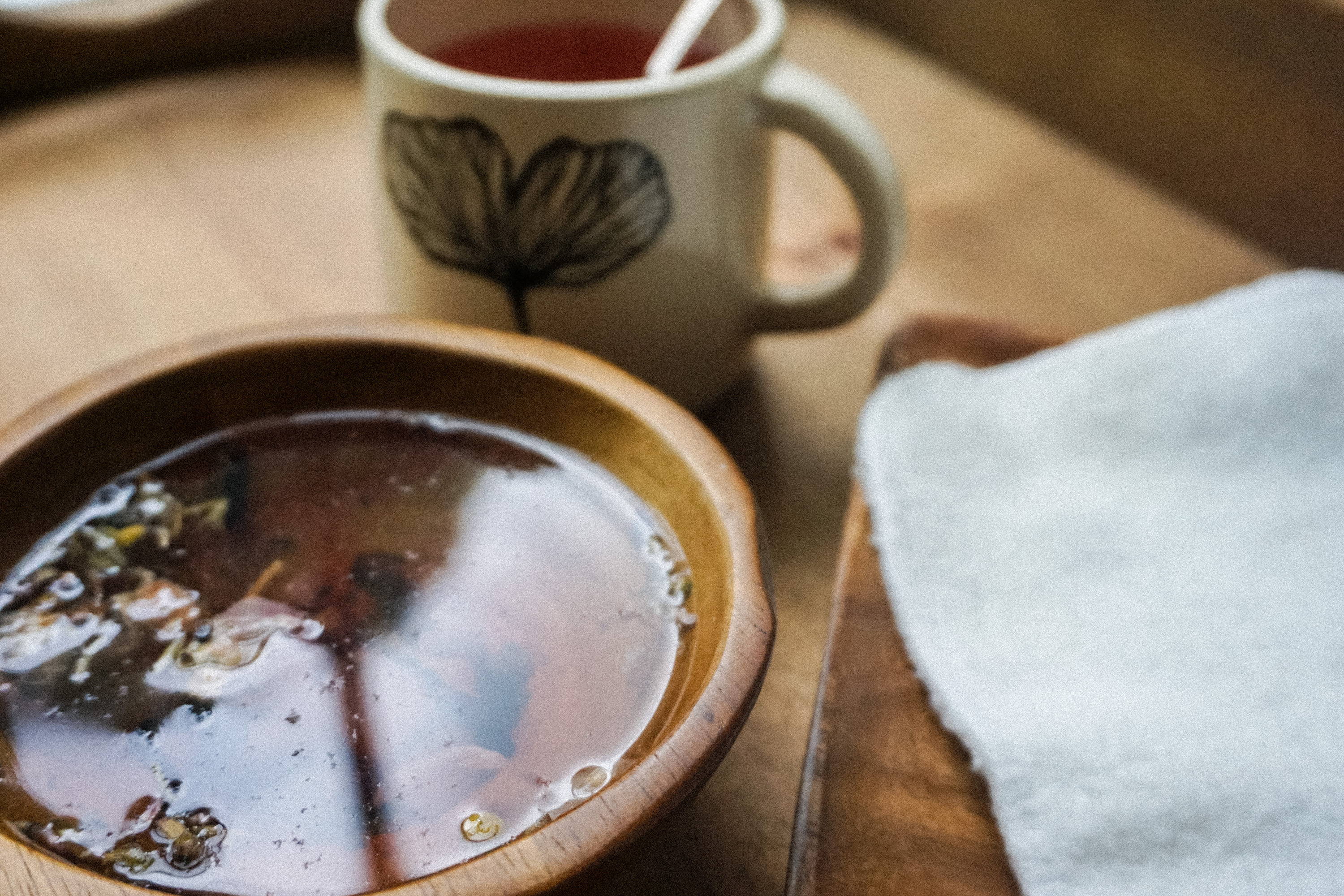 place (1) simplicity cloth into the water infusion and let it soak up the herbal goodness until completely saturated or until you've completed step 3. it's totally cool if the herbal contents are on the cloth, you can throw it right in the wash after.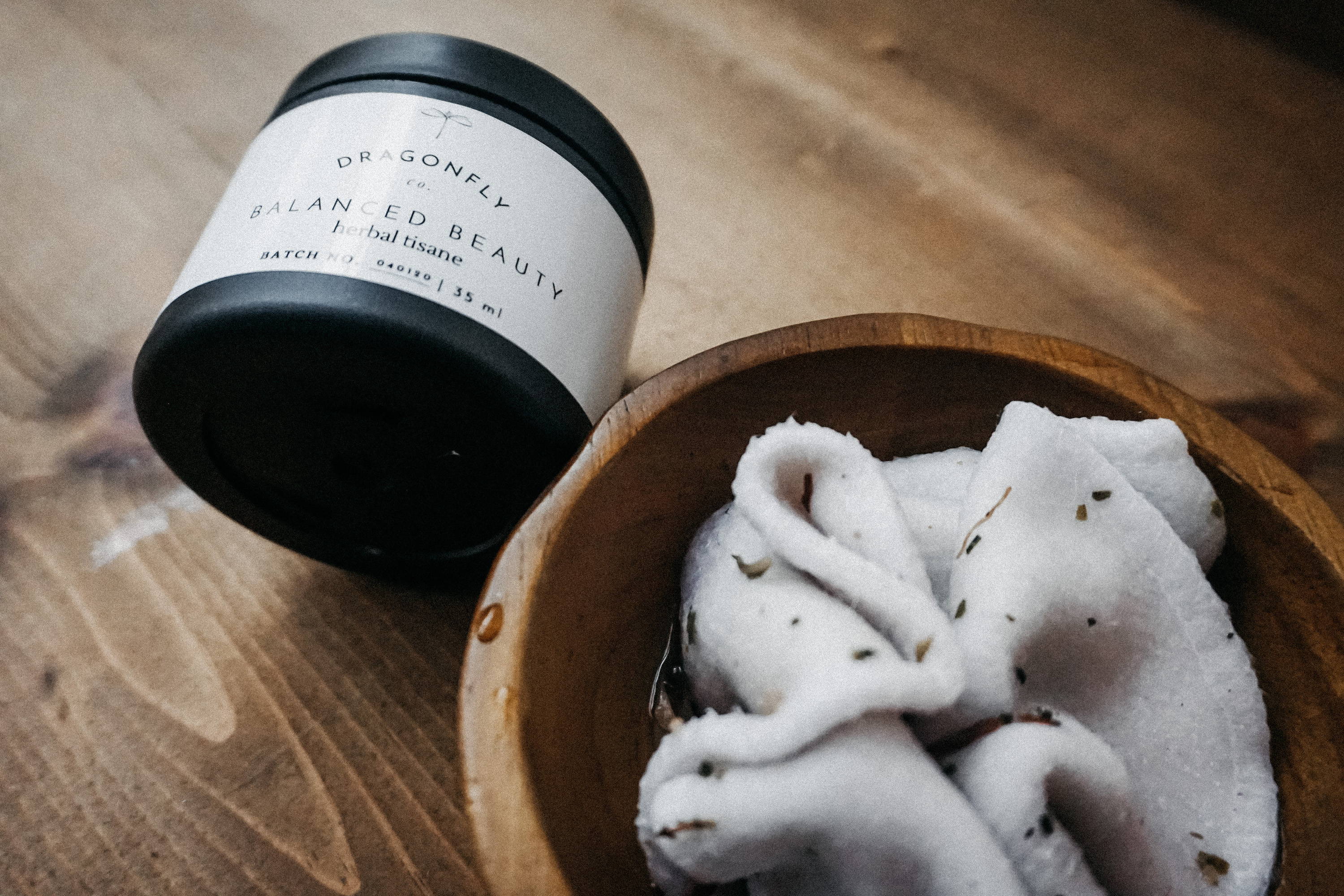 whether you put on a mask or not, now it's time to enjoy the moment. once the water is warm, but no longer hot, rest the infused simplicity cloth over your face for 10-20 minutes. refresh the warmth of the cloth by dipping it back into your infusion. if you applied your grains, this will help loosen up the clay to remove the mask with ease. now is the time to complete your ritual with your treatment mist, hydrating serum, and moisture care. exhale + thank yourself for taking a moment for you.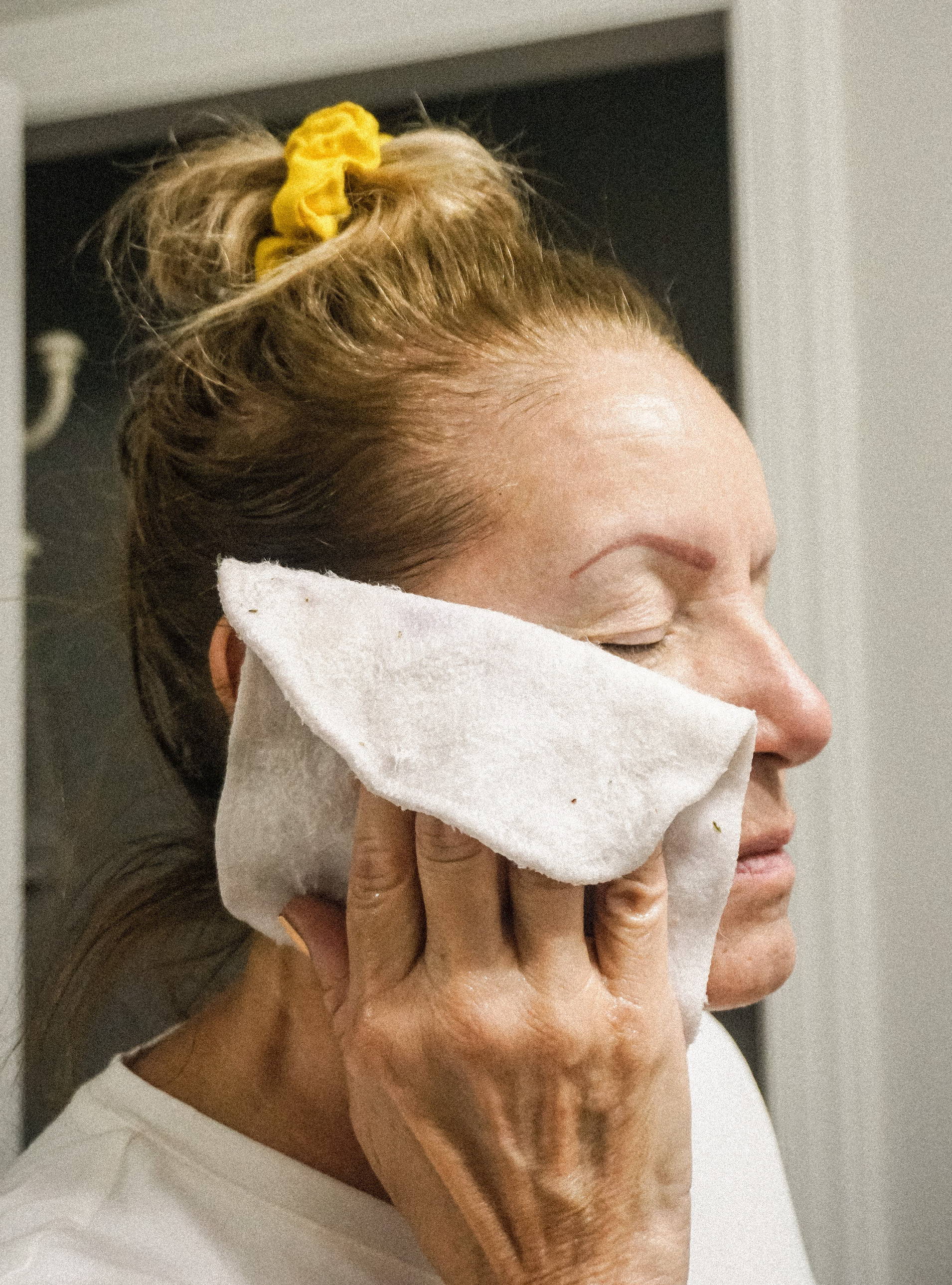 balanced beauty has a subtle taste of berries + spearmint with herbal notes of lemon balm. we love it over ice, as a summer sip. sweeten it up with organic stevia or lemon and enjoy it as a mid-day, pick me up. the joyful moments tumbler is the perfect cup for a cold brew. if your complexion is feeling irritated or inflamed, try enjoying your tea + infusion, over ice instead of hot h20.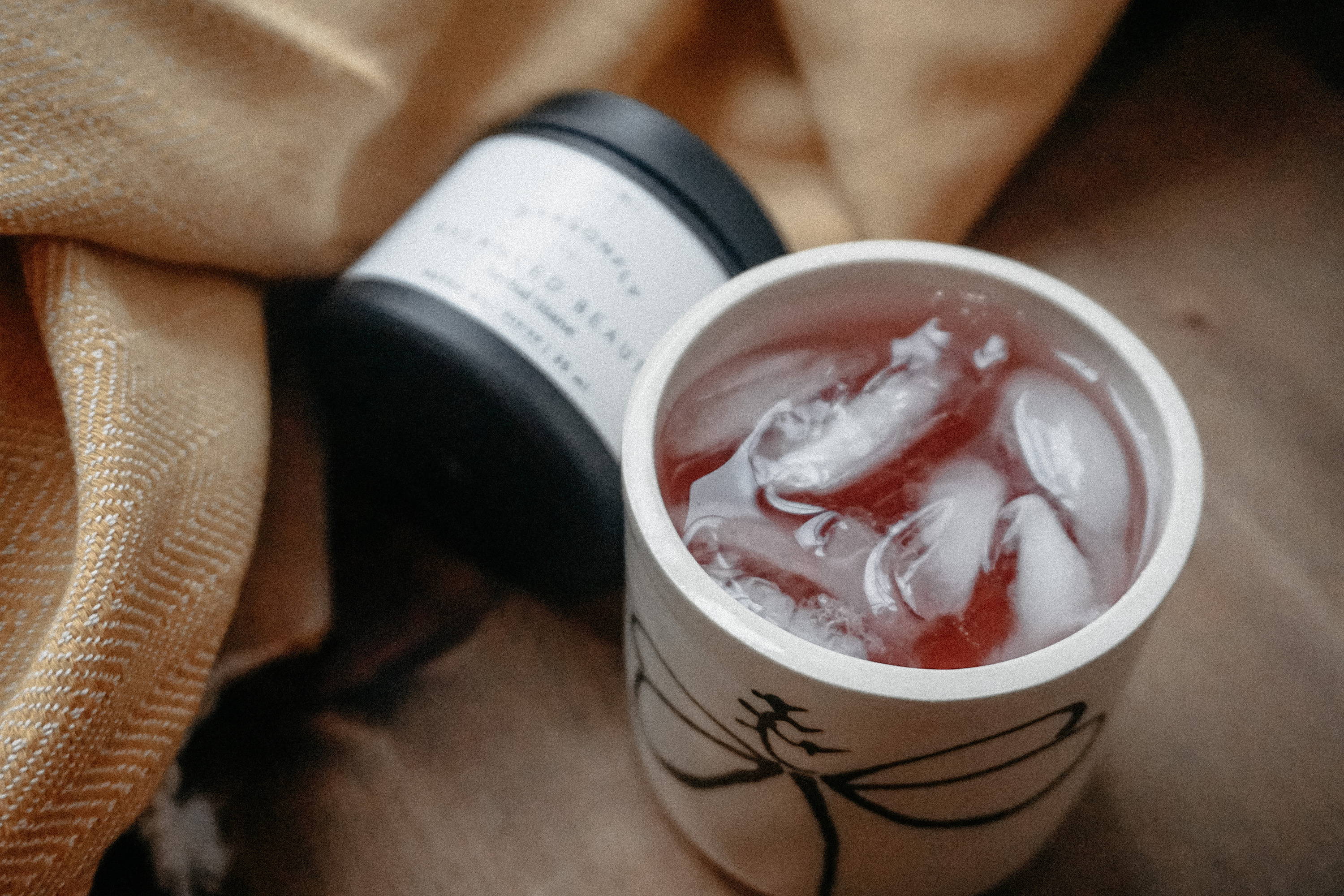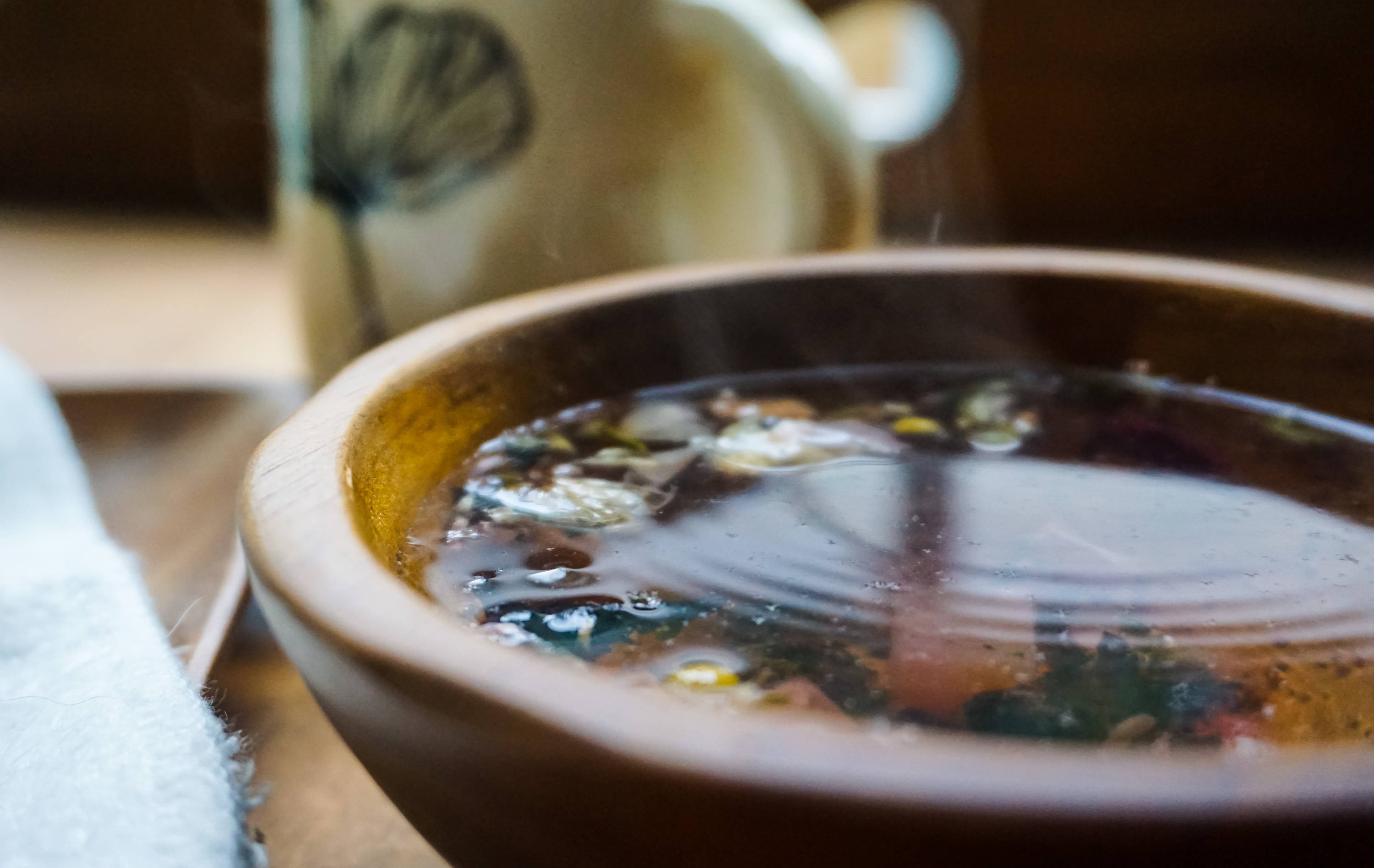 this ritual is 100% feel-good.
-sustainability: re-using the contents of your tea bag of balanced beauty
-reduces carbon footprint: peaceful moments is made by hand, in small-batches in the USA
-eco-friendly: the simplicity cloth replaces a traditional cotton round or bacteria harboring washcloth
Liquid error (templates/article.gem-390902022302-template line 127): product form must be given a product
have you tried our skin tea time? do you love the benefits of balanced beauty? what are your thoughts? we'd love to hear below!